By Sudeep Adhikari – 
The last decade was a different soundscape. While it is awfully hard to have a complete picture, as a personal reckoning, major highlights were the elevation of dubstep to the mainstream scene from an underground sub-genre, reunion of Soundgarden: the seminal grunge sound from the 90s, R.E.M's disbanding: The grandfather of alternative rock, reunion of At the Drive-In: the badass Post-Hardcore Punks from Texas, and the rise of Death Grips: an Avant grade noise hip-hop trio from California.
So succumbing to my personal biases, here are the 10 most influential albums from the last decade:
Death Grips-The Money Store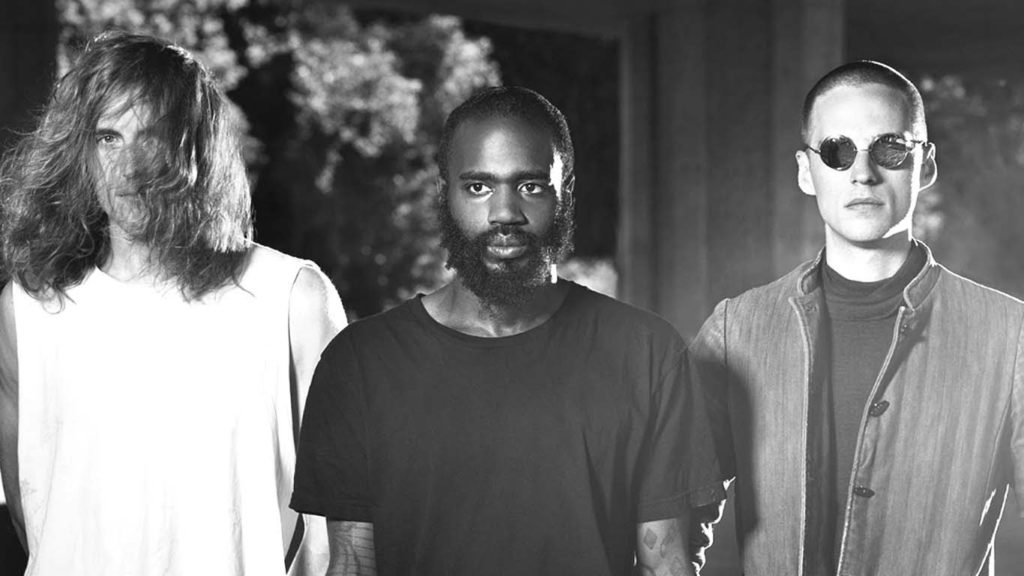 Based in California, Death Grips consists of MC Ride, the lead-vocalist, Zach Hill on Drums and Andy Morin as the sound engineer/keyboard. Death Grips are crazy and they don't have a distinctive sound; straight from the hell, Death Grips bring their influence from hip-hop, noise rock, hardcore punk and industrial rock. "The Money Store" is their first studio album released in 2012, and is a masterpiece in the way it seamlessly merges bit-based hip-hop sound with glitchy industrial soundscape to create something which is beyond category. From not appearing on the scheduled shows to putting the picture of Zach Hill's penis on the album cover, Death Grips have been unpredictable, creepy, weird, highly experimental and prolific throughout the decade. 
Swans- My Father Will Guide Me up a Rope to the Sky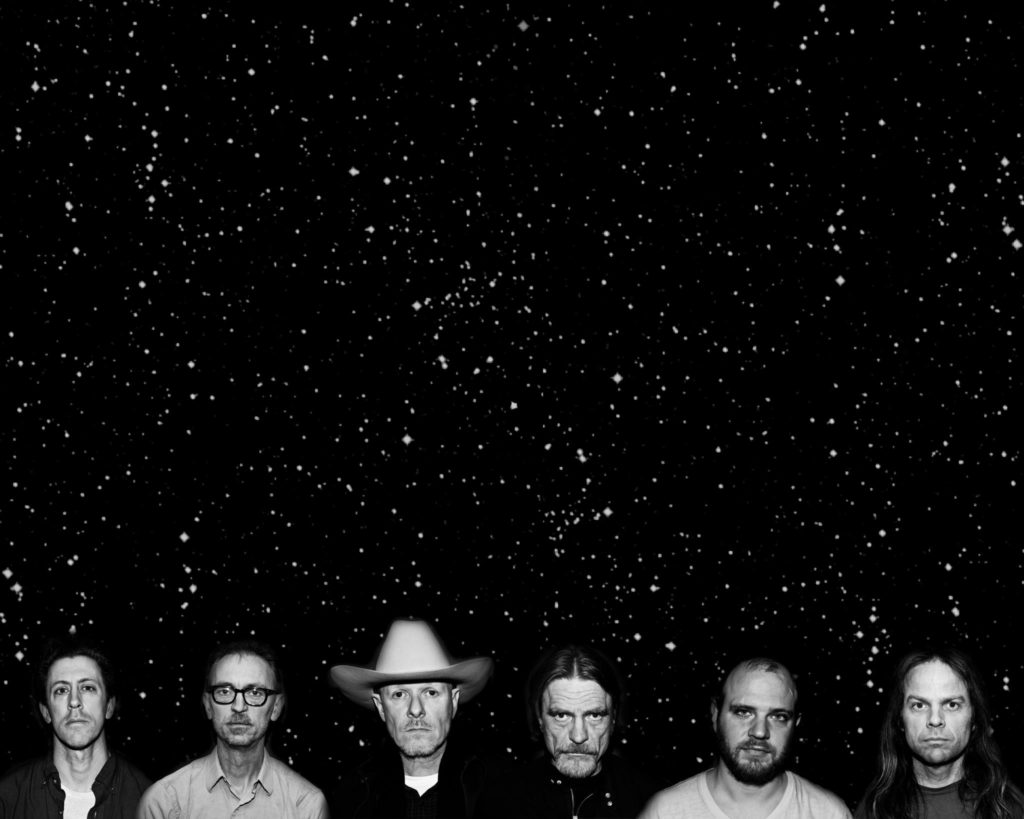 With the very elusive and controversial multi-instrumentalist Michael Gira as the frontman, Swans is a genre-defying avant-garde band formed on 1982. Swans' sound is extremely raucous, dissonant and terrifyingly loud. "My Father Will Guide Me up a Rope to the Sky" was released in 2010, and is probably how hell would sound if it is a sonic thing; a really creepy, extremely loud, notoriously non-linear and dark piece of sonic experience. I had to stop listening to Swans once, because I thought I was going to lose my mind before confirmed loss of my hearing. 
Nick Cave and the Bad Seeds- Push the Sky Away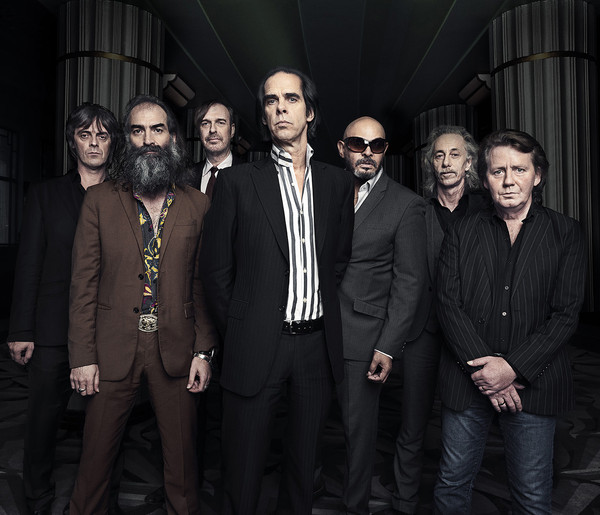 During his career, Nick Cave has been hugely prolific, eclectic and experimental, starting from his post-punk/Goth acts with The Birthday Party to highly dark, evocative and violent Nick Cave and The Bad Seeds and Grinderman. Their 15th studio album "Push the Sky Away" was released in 2013. Extremely sublime, "Push the Sky Away" is as liquid as the flow of a river, with haunting evocations capable to throw you into a state of objectless spiritual longing. 
Skrillex- Scary Monsters and Nice Sprites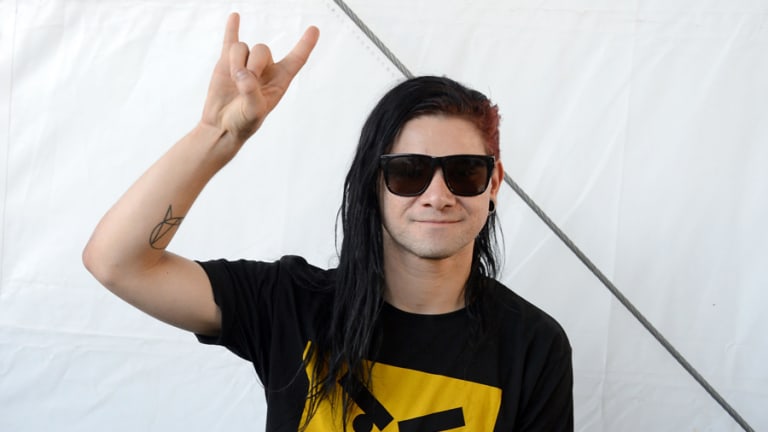 One of the major musical highlights of the decade is the elevation of dubstep to the mainstream musical scene, which is mostly characterized by dissonant harmonies, glitches and painfully large bass-drops. And the credit goes unequivocally to Skrillex, an elusive electronic artist/producer (I don't even know his name) for his 2010 EP titled "Scary Monsters and Nice Sprites", a sick, non-linear and cathartic sound, which for some reason, reminds me of large transformers having an orgy at the middle of an alien desert. 
The National- High Violet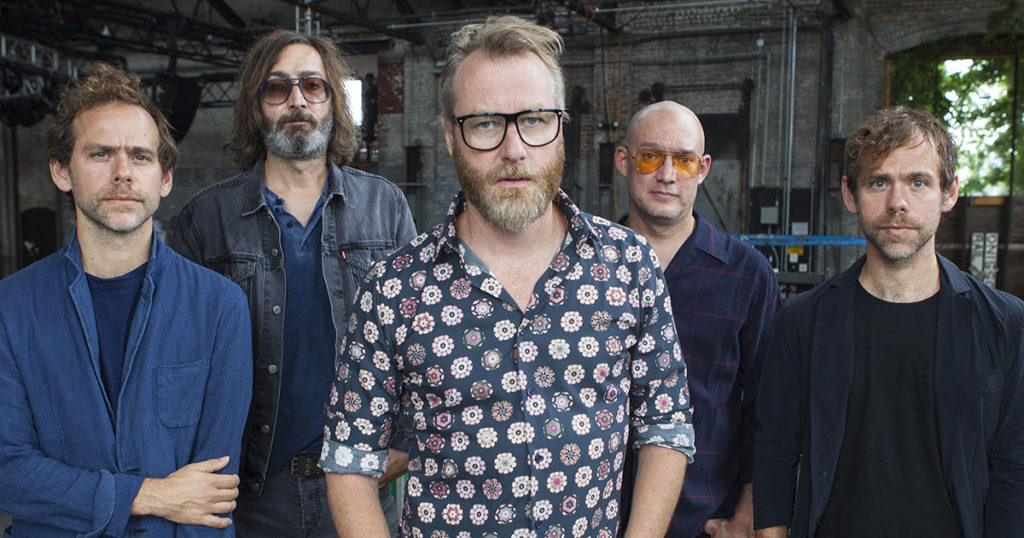 Released in 2010, "High Violet" is the 5th studio album by The National, an indie band formed in Cincinnati, Ohio. The intricately convoluted layers of sound, haunting baritone of Matt Berninger and the songs that explore loneliness, depression and suffering make this notoriously sad album a masterpiece. There is a characteristic sound and style about The National, which is almost unparalleled; every song seems like a gospel of "giving up", but a sad romantic undercurrent is also evident. 
Soundgarden-King Animal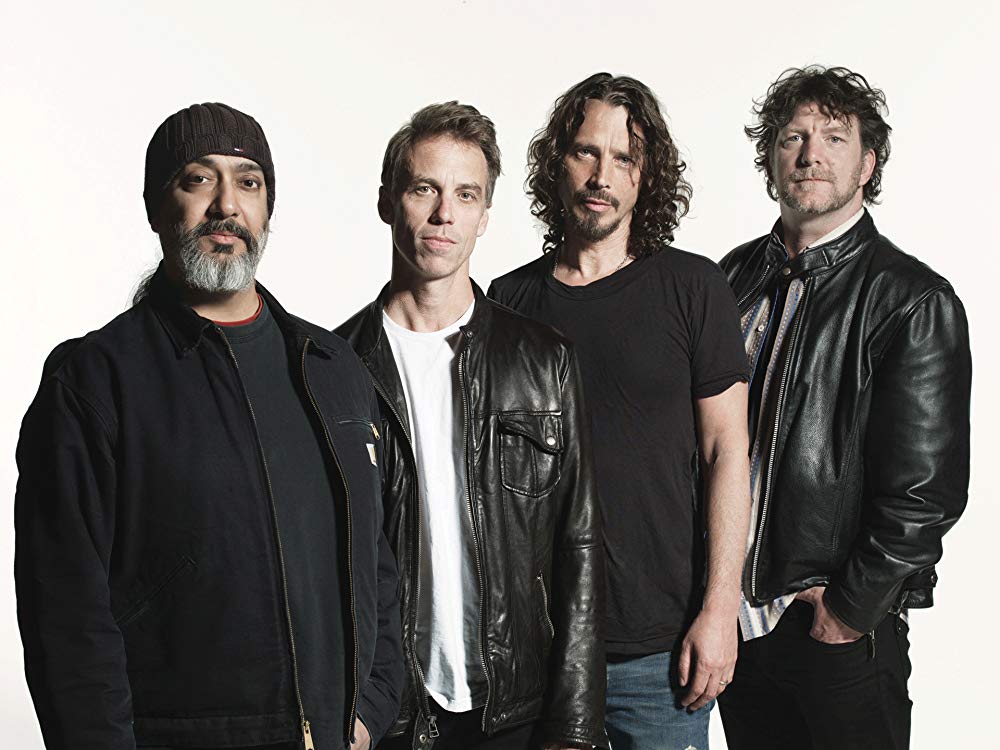 One of the greatest bands that emerged from the Seattle's grunge scene during the 90s, Soundgarden disbanded on 1997, but later reuniting on 2010. The band released their sixth studio album titled "King Animal" on 2012, an absolutely gorgeous old-school grunge. The howling baritone of Chris Cornell combined with tribal drumming of Matt Cameron and Kim Thayil's grinding riffs again sounded like the same old despair, depression and never-ending gloom; but this time on a more forgiving spiritual plane. 
Stone Temple Pilots-Stone Temple Pilots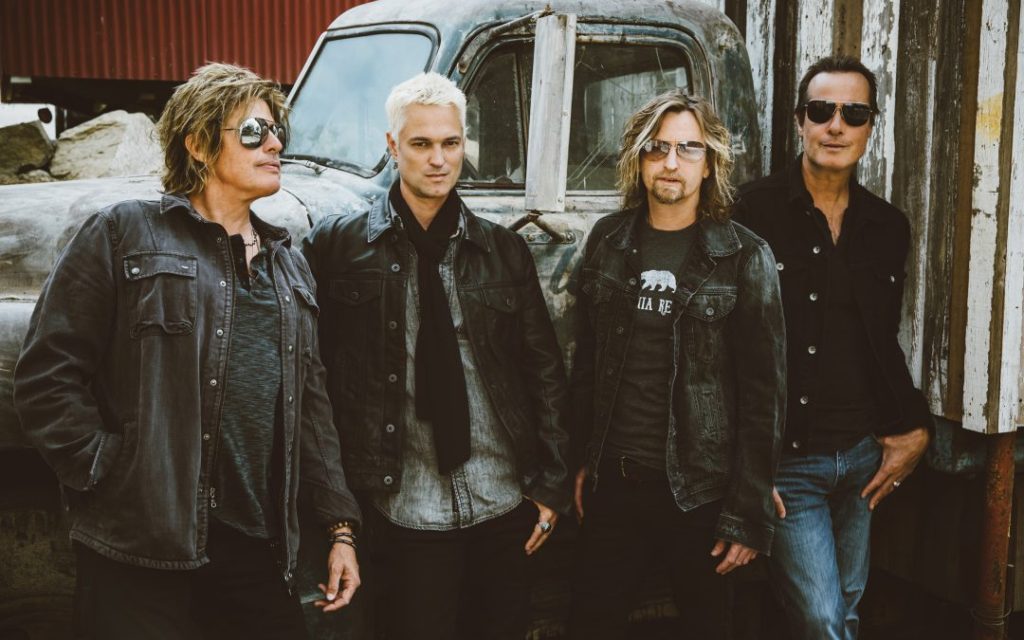 One of the signature grunge sounds from the 90s, Stone Temple Pilots reconvened on 2008, and released a self-titled album in 2010. Nothing similar to their previous grungy-garage-y hard-rock soundscape, "Stone Temple Pilots" is a really surprising mellow Rock n Roll sort of sound, which you can listen to on repeat, without making your wife scratch her head in disgust. Almost gone unnoticed, it is certainly an album to remember from the decade. 
Kendrick Lamar

 – To Pimp a Butterfly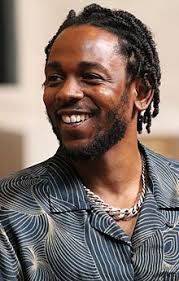 "To Pimp a Butterfly" is the third studio album by American rapper Kendrick Lamar and was released in 2015. More than a mainstream hip-hop, the album seems to draw major influences from the black music tradition, and its sub-genres of funk, soul and jazz. According to Wikipedia, Stereogum described "To Pimp a Butterfly" as an ambitious avant-jazz-rap statement. Very artsy in its rendition, "To Pimp a Butterfly" is truly a heavy-weight piece of art for its distinctive black sound, as well as for its socio-politically charged content. By the time you hear the each song in the album, the funk shall be within you. 
Tom Waits- Bad as Me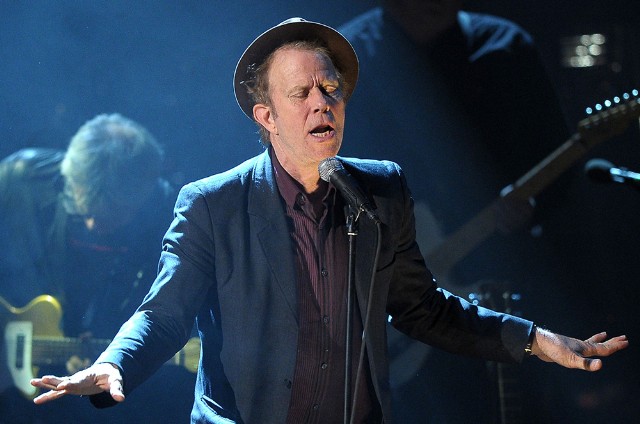 "Bad as Me", the 16th studio album by legendary American singer-songwriter Tom Waits was released in 2011. Tom Waits can be awfully sad and lonely in his songs, but also a characteristic folk funk in-between makes this album another quintessential Waits. Pitchfork compared his rendition in few songs in the album to the "sound of a guy, who was pummeled by a car, got up, staggered off, and started singing". The track "Bad as Me" is a hilarious celebration of mutual failure, when he sings "You're the head on the spear/You're the nail on the cross/You're the fly in my beer/You're the key that got lost/You're the letter from Jesus on the bathroom wall/You're mother superior in only a bra/You're the same kind of bad as me"; kind of reminds me of Batman's antagonist, the Joker. A legend is: Tom Waits actually inspired Heath ledger's acts for his portrayal of Joker in Christopher Nolan's classic The Dark Knight. 
Daft Punk- Random Access Memories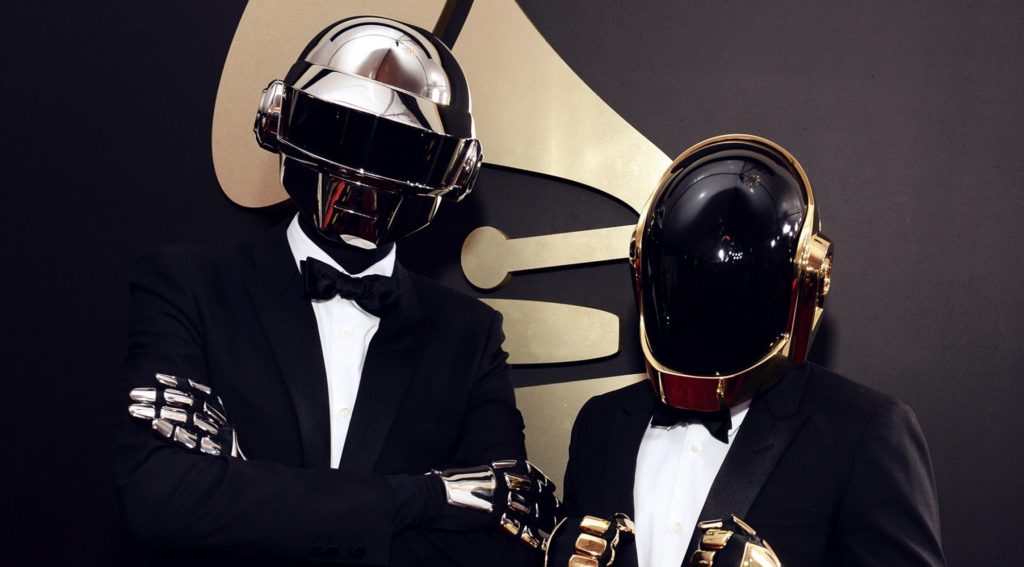 Random Access Memories was released by the acclaimed french EDM duo "Daft Punk" in 2013. Most of the tracks were collaborated with artists like Julian Casablancas and Pharrel Williams. The album is a scintillating piece of techno-disco-synth sound-art.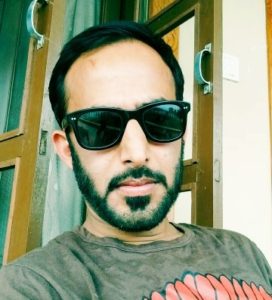 The writer by profession is a Structural Engineer. He writes regularly on philosophy, religion, science, consciousness and popular culture