Legendary comedian/actor Madan Krishna Shrestha's wife Yasodha Subedi Shrestha  passed away at around 11 pm on April 2nd during treatment at Harisiddhi cancer hospital.  She had been battling cancer for last 8 years.
She was married for 44 years.  She is survived by his spouse, son (Yaman Shrestha) and a daughter (Sarana Shrestha).
Our heartfelt condolence to the bereaved family.
नेपाली कलाक्षेत्रका मूर्धन्य ब्यक्तित्व मदनकृष्ण श्रेष्ठकी जीवनसंगिनी यशोदा सुवेदीको निधनमा गहीरो दु:ख व्यक्त गर्दै दिवंगतप्रति श्रद्धान्जली र शोकसन्तप्त परिवारजनमा हार्दिक समवेदना प्रकट गर्दछु!

— Baburam Bhattarai (@brb1954) April 3, 2018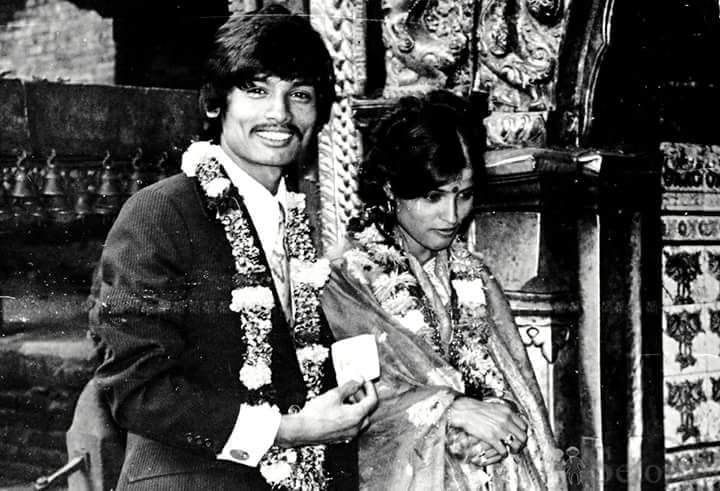 मदन दाइ परिवारका सदस्यलाई मात्र होइन , आफुलाई पनि बुझाउदै हुनुहुन्छ #मदनकृष्णश्रेष्ठ #मह #MadanKrishnaShrestha pic.twitter.com/jqiW1loUpj

— Pradip Karki (@Iambrkpradip) April 3, 2018