By Prasun Singh,
Shrawan, the fourth month of Bikram Sambat Calender is here. A number of interesting features can be witnessed this season- some being observed for ages and a few gaining popularity over the years. What makes this monsoon month special?  Here are top 5 trends and traditions to watch out for this season.
Henna tatoo: Orginally a part of wedding rituals among Islam, Hindu and Shikh community, mehendi or henna tattoo has become a quintessential fashion trend among Nepalese Women throughout the month of Shrawan. It is a common site to see ladies getting their hands decorated with henna in beauty parlours, roadside stalls, family gatherings or public festivals. This is a significant month for Mehendi artists to showcase their skills and make good earning.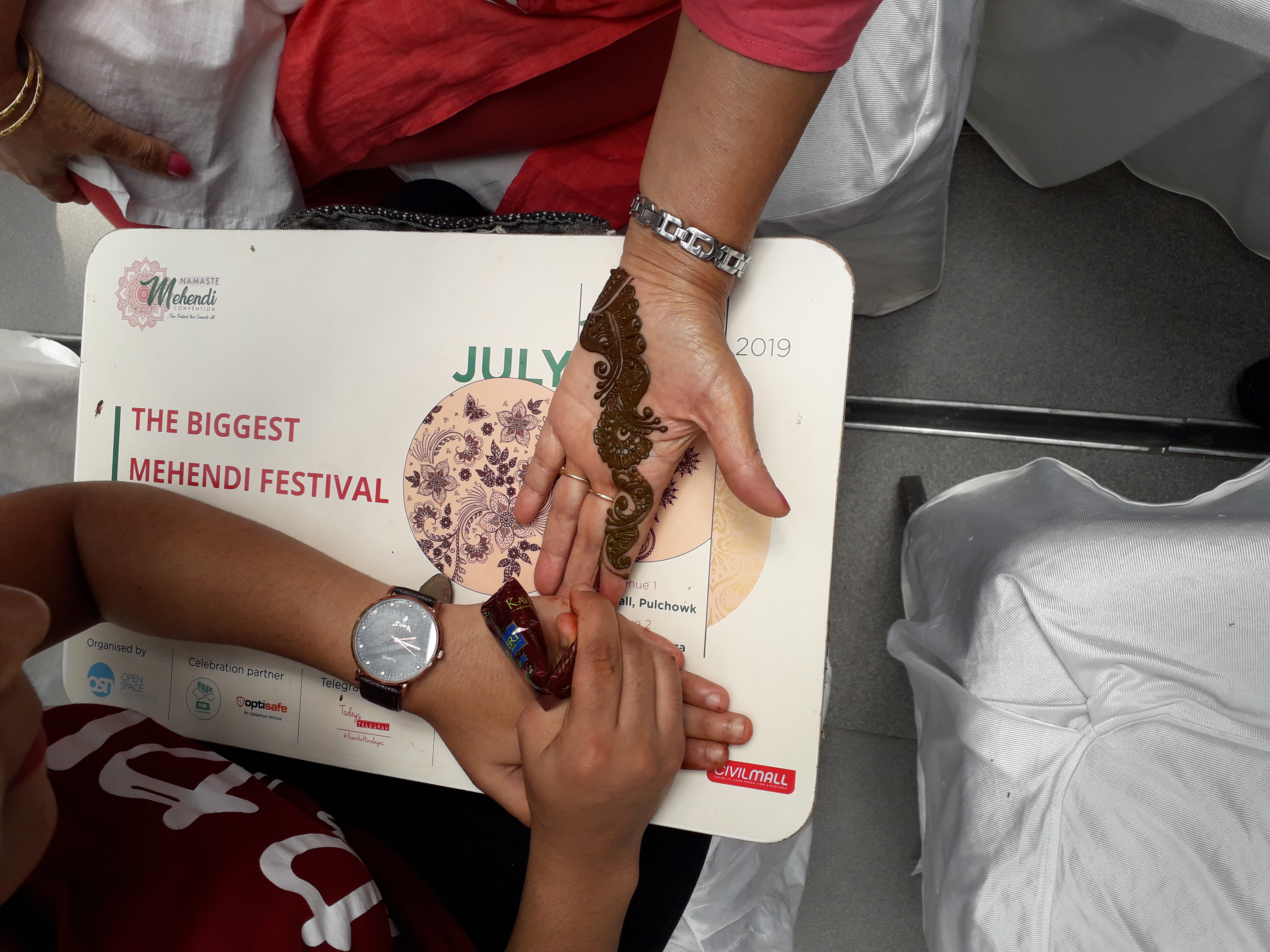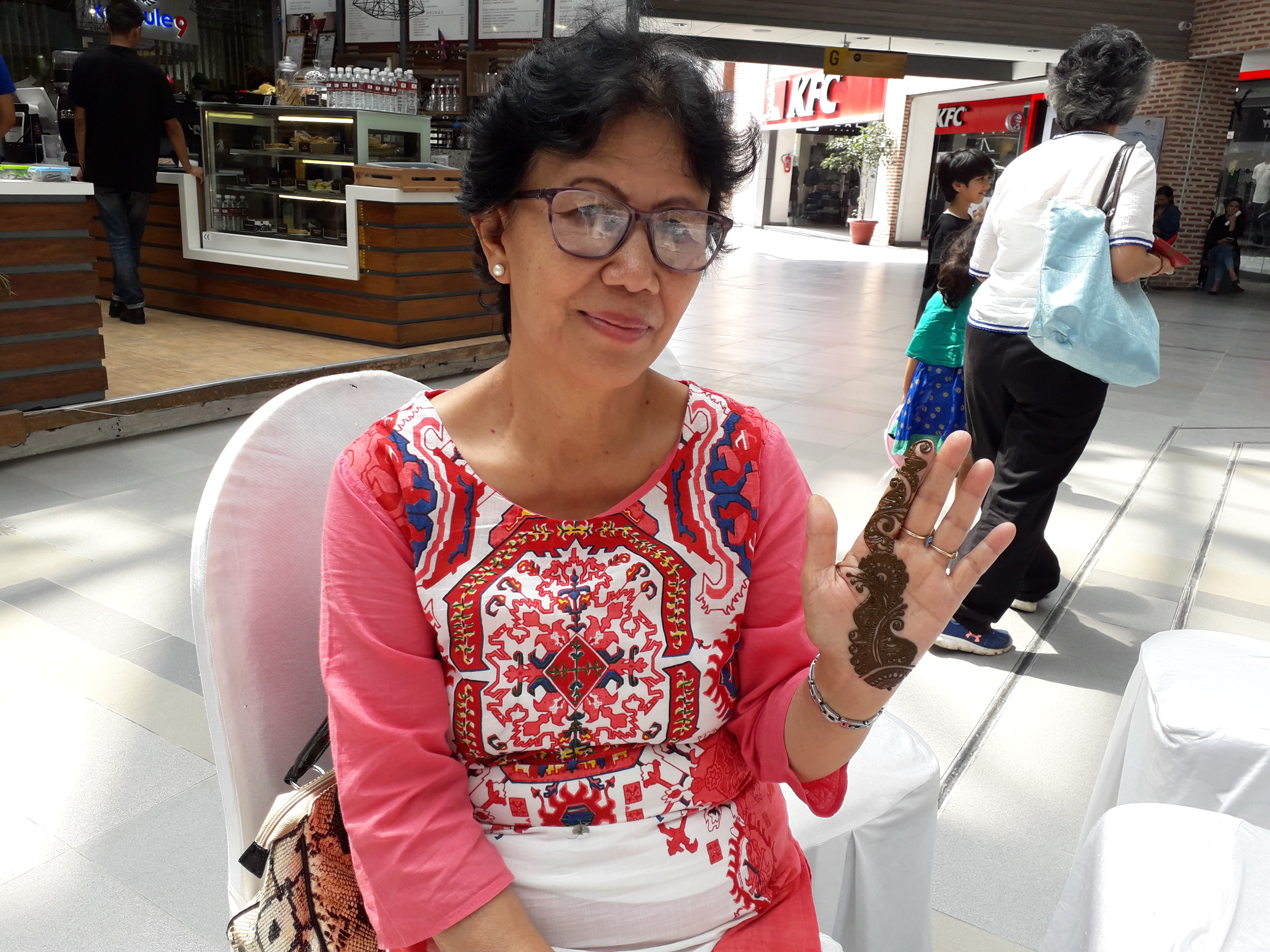 Green and yellow accessories: Shrawan has now got an unofficial recognition as the "green accessories" month for ladies. Markets are choc-o-bloc with women of different ages buying green and yellow bangles, necklace and other accessories. Inviting family and closed ones, enjoying a variety of delicacies together and exchanging gifts (green/yellow in colour) has become common over the years.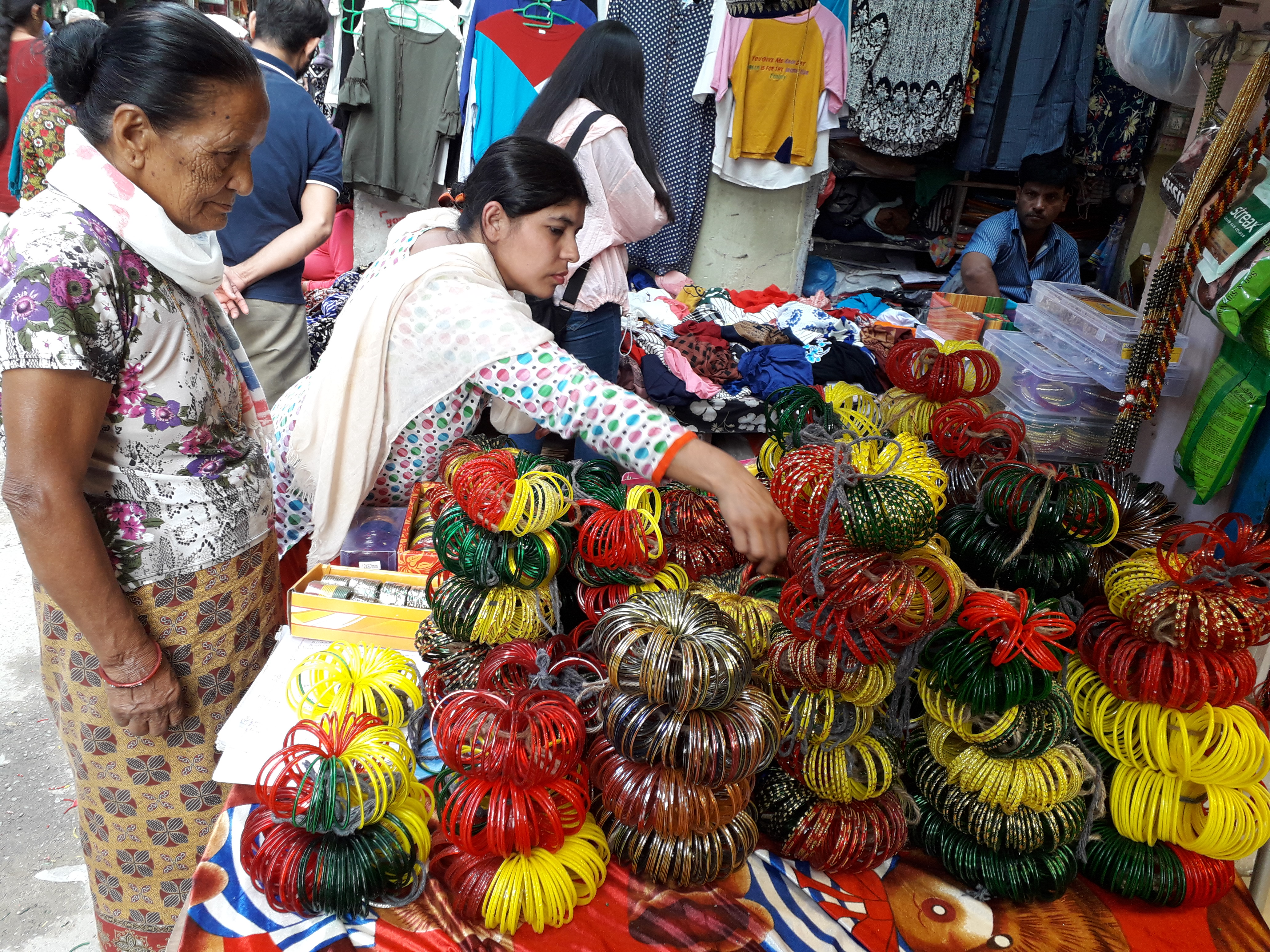 Worship of Lord Shiva: Month of Shrawan, especially Mondays, hold special place for the devotees of Lord Shiva. Pashupatinath temple and other Shiva temple across the country and other parts of the world, is filled with worshippers offering special puja and prayers. In Hindu Mythology, Shiva is known as the creator, preserver and destroyer of the universe and this month is regarded as auspicious one to get his divine grace.
Naag Panchami: Nepal being an agrarian society, the harmonious co-existence between humans and other creatures of nature are manifested in festivals like Naag Panchami. As Ashadh and Shrawan are the plantation season, sites of snakes are common for farmers working in their fields. On Naag Panchami day, pictures depicting different forms of snakes/naag are pasted above main entrance of houses and special prayers are offered seeking safety and sustenance.
Janai/Kwati Purnima: Janai is a sacred thread for Hindu men and on Janai Purnima (full moon day), they put on new thread and offer prayers to their ancestors. For farming community, Kwati, a especial stew of nine or more variety of beans is an important part of the day. Working in the fields during plantation is a tedious job and the delicacy is nutritious and warm for them to prevent cold and other ailments during monsoon. Over the years, this day is also being celebrated as Rakhi/Rakshya Bandan between brother-sister or siblings as a mark of mutual respect and protection.